The Founders Foundation Startup School is a Startup Program for individual talents and early stage startups. In the 10-weeks part-time online program attendees learn from experienced entrepreneurs how to turn a business idea into a successful B2B tech startup.
Applications are open
JUST ONE MORE STEP INTO ENTREPRENEURSHIP
Apply now for our next Founders Startup School Cohort
April 23 - July 7, 2021 .
Deadline: April 10, 2021


10 WEEKS HYBRID DIGITAL PART-TIME PROGRAM

GET TRAINED BY TOP ENTREPRENEURS

FOR BOTH. EARLY STAGE STARTUPS AND SINGLE TALENTS
10 weeks full of entrepreneurial expertise
STARTUP SCHOOL PROGRAM
Part-time held in online over the course of 10 weeks our Startup School offers you a platform to find a complementary Co-Founder. Additionally, it provides best in class knowledge for future tech entrepreneurs covering the full range from ideation to funding of an early stage startup. The program is divided into three thematic blocks.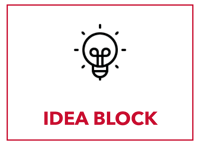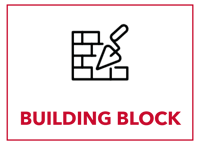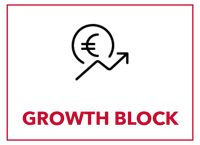 Startup School Assets
YOUR BENEFITS

FOUNDERS FOUNDATION LAB
We offer you co-working, individual mentoring and community events. You will be able to validate your business case to the Problem-Solution-Fit and build a long lasting network. The successful completion of our program is your entry ticket to our Lab and Accelerator where you can further develop your startup.

PART-TIME ONLINE PROGRAM
The program is designed part-time allowing you to participate beside your current occupation, let it be a full-time job, a master thesis, a research project or other. On a regular basis we will offer great online workshops and virtual meet-ups with successful entrepreneurs. Our event will always take place during the week after working hours or on the weekends.

TOP EXPERTS & ENTREPRENEURS
The program is led by Prof. Dr. Jan Brinckmann, one of the top 5 Entrepreneurship professors worldwide and Head of MBA at ESADE Barcelona. Moreover we regularly invite exceptional Entrepreneurs from the German and international Startup Scene, such as Michael Brehm (I2x), Robert Wetzker (Aklamio) or Finn Age Hänsel (Sanity Group).

FOUNDERS COMMUNITY
The Founders Foundation is one of the leading programs for startup education in Germany and is well-connected to the international startup scene. We are proud of our network of highly-qualified mentors and experts, industry partners, business angels and VCs.

STRONG TRACK RECORD
Over the past years we have built a strong track record and reputation for successful B2B startups, mainly in the fields of IoT, SaaS for automation of management processes, Industry 4.0, Crypto Currency and disrupting B2B marketplaces. We don't hesitate to address white spots you might miss in your validation, which then enables you to scale faster later on.

B2B EXPERTISE
We are experts in building successful B2B business cases. Our region, with its many industry companies right in the heart of the German Mittelstand, is perfect for finding first pilot customers. The Hinterland of Things conference brings 1.5k movers and shakers from both worlds together and is the annual "lighthouse event" for the whole region.
How to join our Startup School
APPLICATION PROCESS

1. APPLICATION
Fill in our application form. (20 min)




2. VIDEO INTERVIEW
If you make it to round two, you will receive an invite-email to participate in a one-way video interview (15 min)



3. DECISION
An expert jury will assess all applications in terms of their program fit and recommend the best ones to us.


4. FEEDBACK
As soon as we've made it through all applications you will receive a final answer from us whether you got accepted to the next program batch or not.

Get to know us in advance
JOIN MEET
UP
Want to learn more about the people behind Founders Foundation and meet potential participants in advance? Then register for our Startup School meetup.
Our next meetup will take place digitally on:
March 30, 2021 | 6.00 - 8.30 pm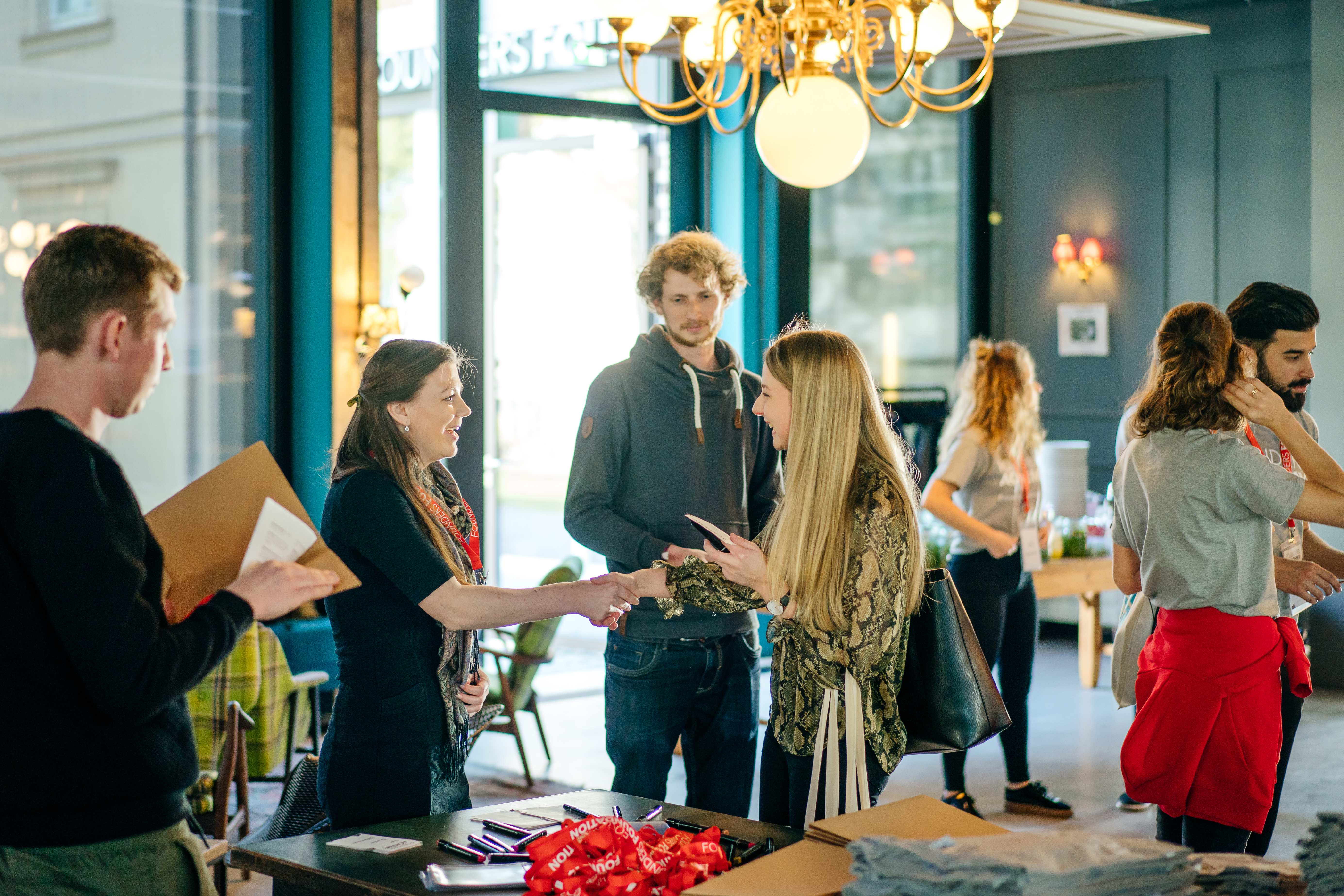 Learn from the Best
DR. JAN BRINCKMANN
We are happy to have Dr. Jan Brinckmann as our Startup School Academic Director on Board.
Jan is professor for Entrepreneurship at the ESADE Business School in Barcelona, which is among the top 5 Business Schools worldwide, offering one of the best MBA programs for Entrepreneurship in Europe. Moreover he is Business Angel & Board Member of many successful startups such as Pinterest, Aklamio, Valuedesk, Semalytix, Bloobirds, Pridatect, JUNIQE and Methinks.ai.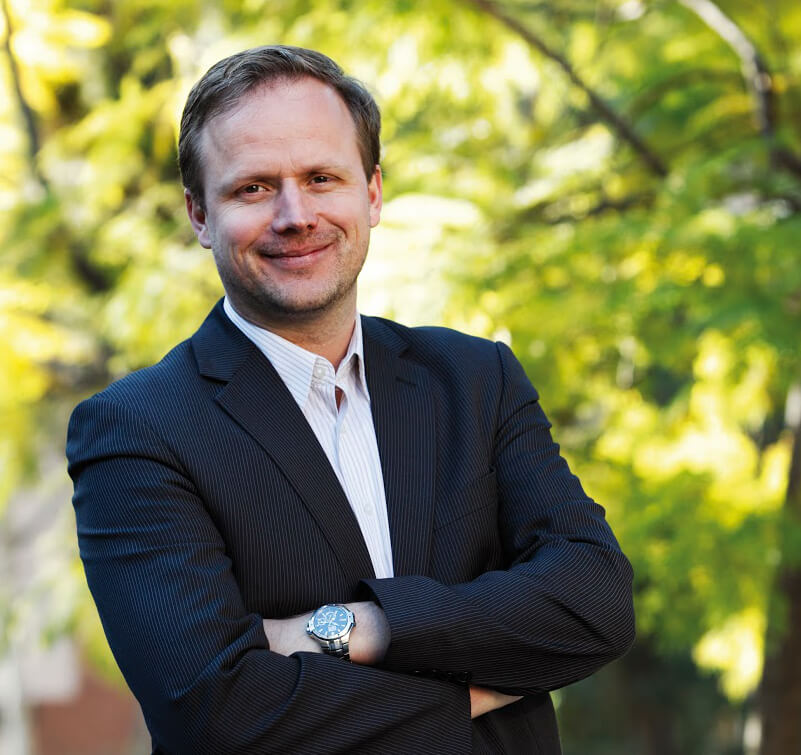 STARTUP SCHOOL ALUMNI VOICES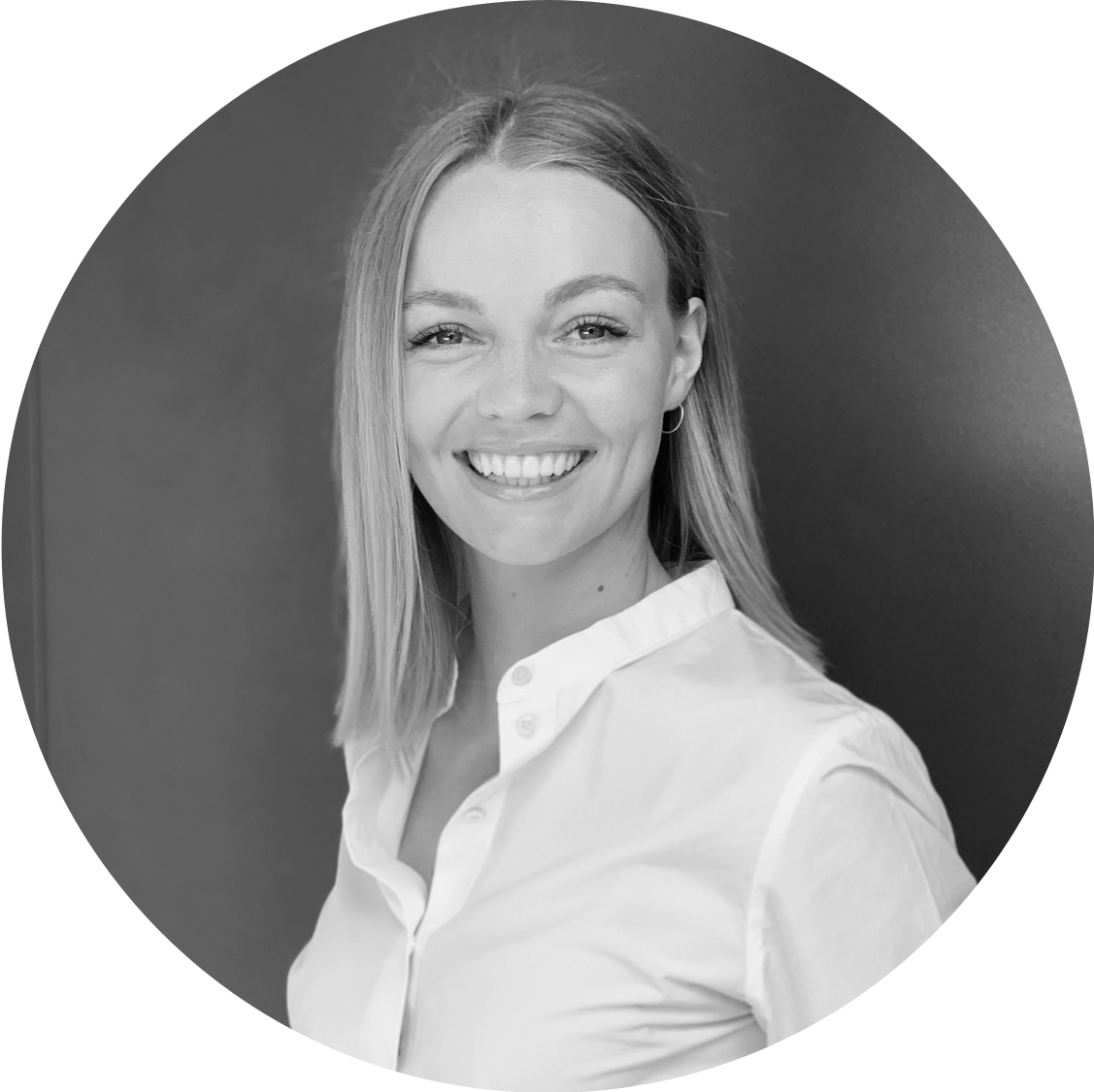 Victoria Erdbrügger
Co-Founder Circuly
Through the Startup School, not only did I get to know my co-founder Nick, but I was also able to build an enormous network consisting of other inspiring founders, startup experts and investors.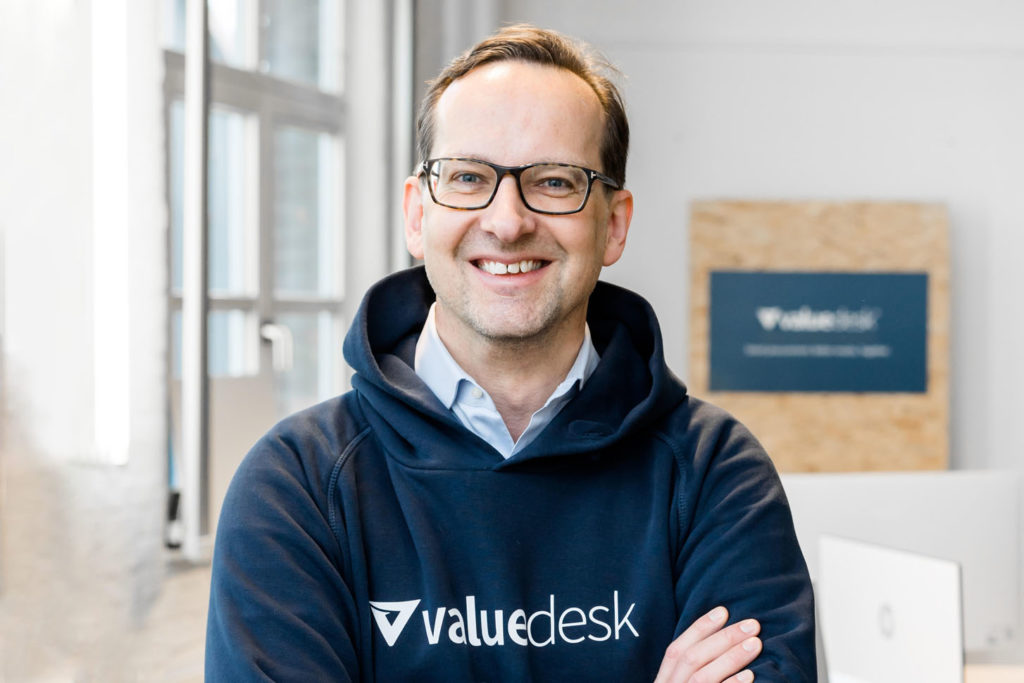 Torsten Bendlin
Founder & CEO Valuedesk
At Startup School, I met my two co-founders Dennis and Ingo, with whom I still successfully run our company today. Without the Founders Foundation, many things would not have been possible. I can only warmly recommend the Startup School.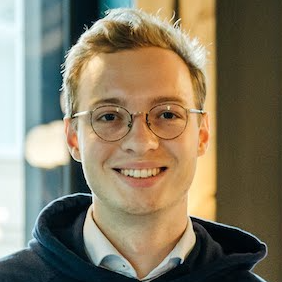 Jean Michel Diaz
Co-Founder Echometer
In the Startup School, you get valuable workshops from international top experts, such as Dr. Jan Brinckmann. Others have to go to the best universities in the world and spend a fortune. At Startup School, you get all of this for free!
Join our B2B Startup Program
OUR ALUMI STARTUP WALL
These are some examples of startups founded by our Startup School alumni.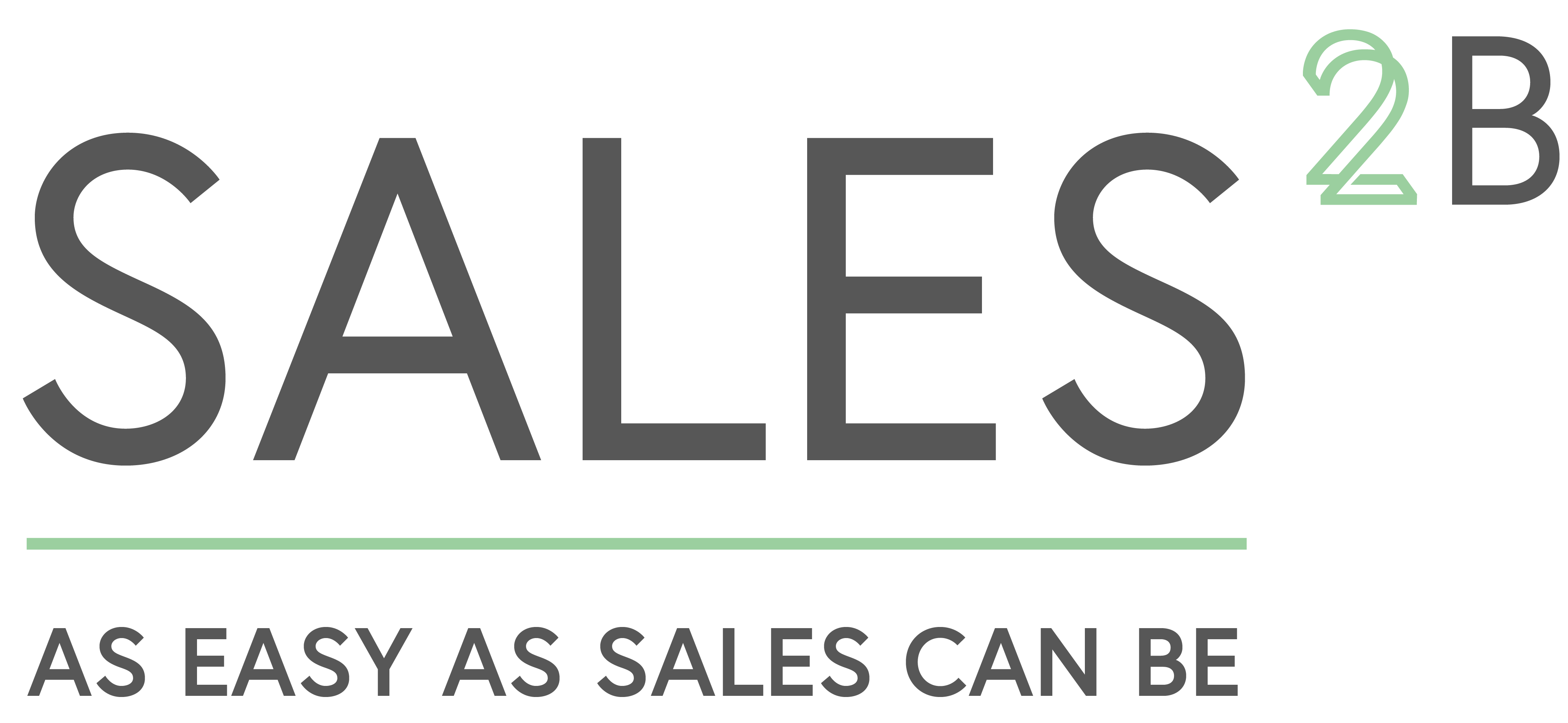 AGE
There is no "too old"! Quite the opposite: It can be a real advantage to have professional experience in your luggage and a serious ambition to start a business!
VIRTUAL SESSIONS
The virtual sessions will be on a regular weekly basis. More over we will organize some special meet-ups with extraordinary entrepreneurs where you can learn form the best! And don't worry – all sessions will take place after working hours or during the weekends so everyone should be able to participate even if you have a full time job.
CODING SKILLS REQUIRED?
EDP/Tech/software knowledge is not absolutely necessary. Because one person never founds alone (at least in our philosophy). Therefore we will match you with a complementary co-founder. A complementary and quick-witted team is one of the top 3 success factors. For this reason: To know one's own strengths but also missing competences is a good basic requirement.
NO BUSINESS IDEA IN MIND
Good! Because we will match teams, so not everyone needs a case. We do however expect open and honest interest in technological innovation. We also gather "sponsored ideas" by experts from our network, who then become your "idea sponsor". Your benefit from this? You have an expert mentor right on hand.
BUSINESS IDEA IN MIND
At Founders Foundation we focus on B2B business cases in particular. We want innovations that improve the lives of many and create great value – not on a small level. We aim for nothing less than tenfold growth! Make sure to tell us as much as possible about your business idea in your application.
CO-FOUNDER MATCHING
We try best to match the best talents considering their hard and soft skills as well as their interests and personalities. We will provide certain virtual sessions where you will have the opportunity to get to know each other remotely in order to exchange ideas, create a new one or simply join anther team that is already executing on a certain startup case!
PIVOT-READINESS
Sometimes cases don't work out right away. They just don't show the potential you first saw in them. This is normal and absolutely no sign for you to give up. We want you to have an open mind, appreciate the feedback you get and take it seriously. If you then realize, it's not working – no worries! We will assess the situation together with you, will decide whether a pivot makes sense or whether you might have to start all over again – that's just the way startup life goes.
AFTER THE PROGRAM
… is before the Accelerator. If your validation has been positive and revealed real potential of course we won't let you down. You will be qualified to apply to our fulltime Accelerator program. In case you may need another validation loop we will most certainly offer you a seat in our Founders Lab where we will continue to mentor you until you have reached a convincing Problem-Solution-Fit.
YOUR TIME COMMITMENT
On the weekends you will gain valuable and necessary input on all relevant topics when founding a startup. But the "real" work, namely work "in the market", "on the customer" gets done during weekdays. We expect you to be ready for a couple very intense months where you should be willing to commit around 20 hours per week for your business validation, even when you are working full-time. 10 weeks is not a lot of time and we want you to get to results as quick as possible and not waste time.
ADMISSION FEE
Every talent that convinces us and that is accepted by our internal jury will receive a complete scholarship worth 3.000€ for our Founders Startup School. With other words: We won't charge you any admission fee! But as the 10-week program is worth about 3000€/participant we expect nothing less than your fullest 1000% commitment and an attendance rate above 85%. This is your chance of a lifetime – So take it and appreciate it. Otherwise leave it for someone else! We do not accept excuses like "i didn't have time", "the job..". Commitment is everything!
ABOUT US
Founders Foundation develops the entrepreneurial talent Germany needs to create a digital future. We know that what we are doing will have an impact and that is why we are doing this.