HEY, GET TO KNOW US IN ADVANCE
Do you have what it takes to become a part of our Startup School? Join us for our digital Talent Meetup from wherever you are and find out! In this session you will get the full overview of our Startup School program, including a sneak peek of our special guests and lecturers for the autumn.
Next to our team, you will meet potential other participants of our startup school in breakout sessions and also hear from some of our alumni that share their stories. Getting started was never easier - so sign up and find out more about our Startup School!
1 // Welcome by our Startup School Program Manager Elias
2 // Welcome by our Education Director at Founders Foundation Stephan Jacquemot

3 // Startup School Program Introduction: What is waiting for you?
4 // Breakout Session with potential fellow participants

5 // Q/A with Startup School Program Manager

6 // Breakout Session with potential fellow participants

7// Fireside Chat with Startup School Alumni
FIRESIDE CHAT
MEET OUR STARTUP SCHOOL ALUMNI
As startup school alumni and successful founders, Melvin and Florian share their experiences and give insights into their entrepreneurial journey.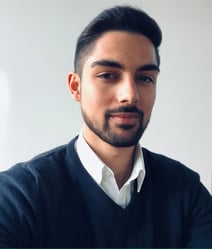 Melvin Schwarz
Co-Founder recommendy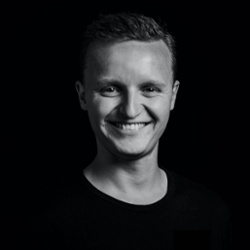 Florian Dostert
Co-Founder SALES2B

REGISTER NOW FOR OUR MEETUP
Fill out the registration form below to be a part of our meetup.
You will then receive a confirmation mail including all the information you need to join our meetup.
FOUNDERS FOUNDATION STARTUP SCHOOL
THIS IS THE PROGRAM
The Founders Foundation Startup School is an education program for individual talents and teams with an early stage business idea. During this 10-weeks part-time program top talents learn from experienced entrepreneurs how to turn a business idea into a successful B2B tech startup. As a hybrid format partly taking place online and in our Founders Home in Bielefeld, the Founders Foundation Startup School offers an ideal entry point into a community of high growth entrepreneurs.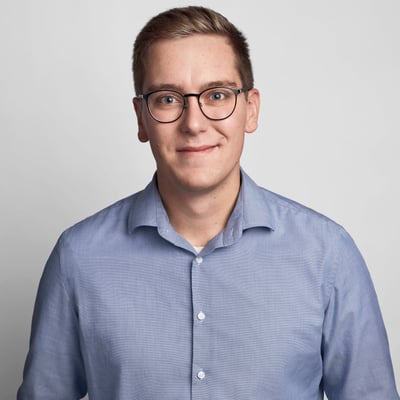 ELIAS WEIKE
Program Manager Founders Education
YOUR CONTACT
ANY QUESTIONS LEFT?
GET IN CONTACT WITH US!
ABOUT US
We from the Founders Foundation train the next generation of successful founders, right in the heart of the German "Mittelstand" – the family businesses, the salt-of-the-earth type companies that form the foundation of the economy. We are pioneering the training of founders using our own Founders Foundation Education Model.

By building a lasting B2B startup ecosystem, we connect New and Old Business. We help shape the digital future out of Ostwestfalen-Lippe, a region characterized by both modern urban spaces and large rural areas. For this purpose, we launched the tech conference "Hinterland of Things" in 2018.

As a non-profit organization, the core of all our efforts is a success- and impactful cultivation of tomorrow's founders. We do not take any shares in the companies.